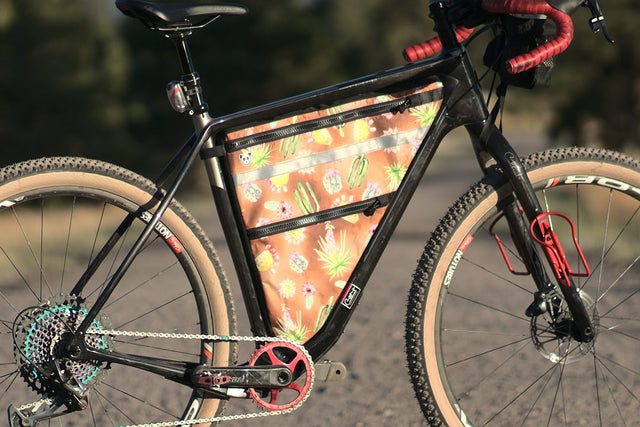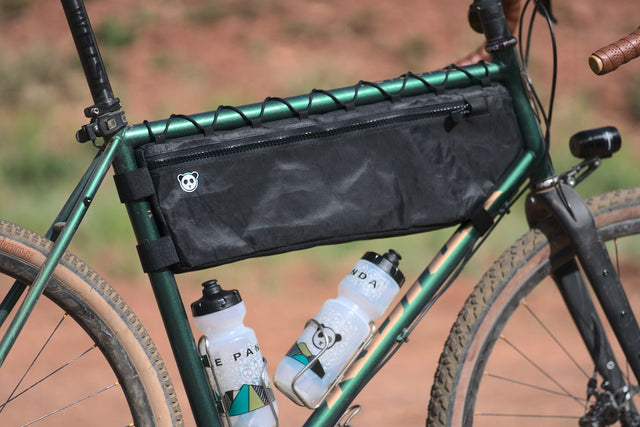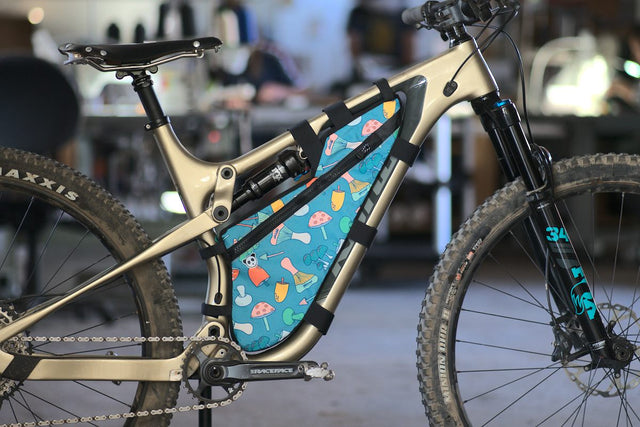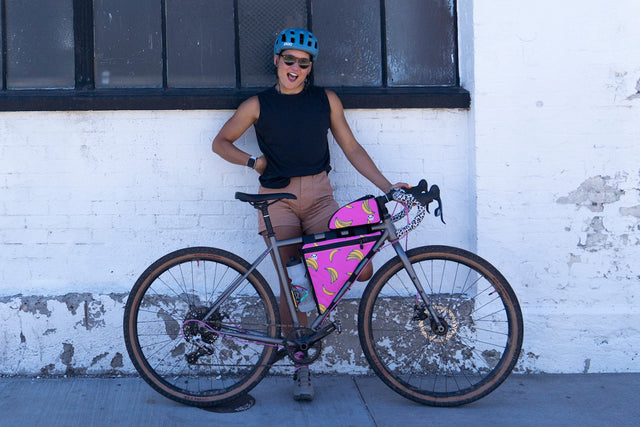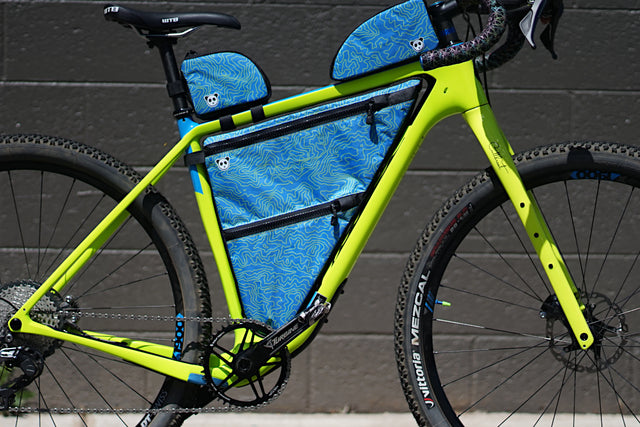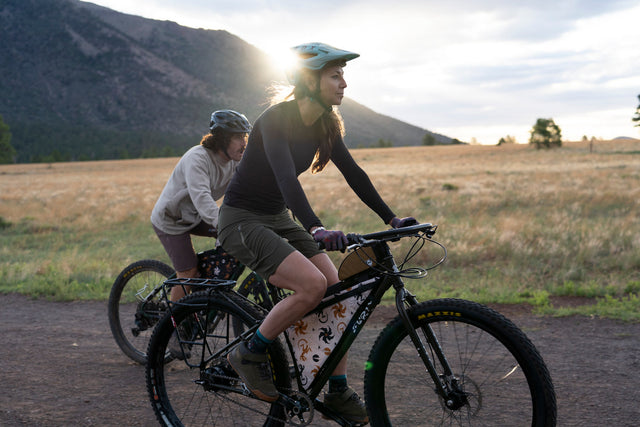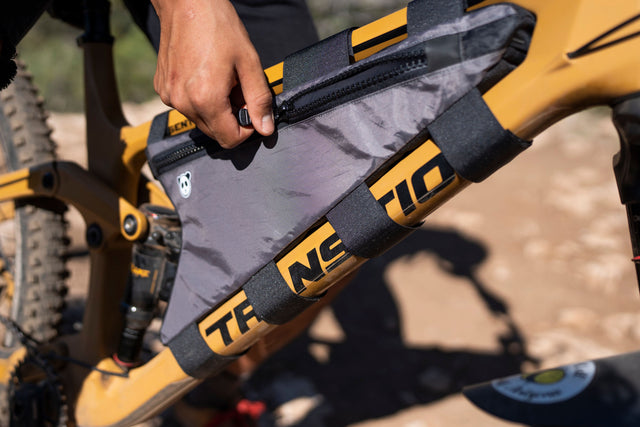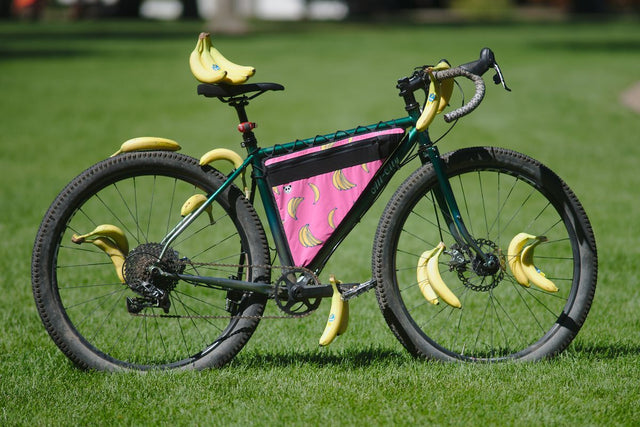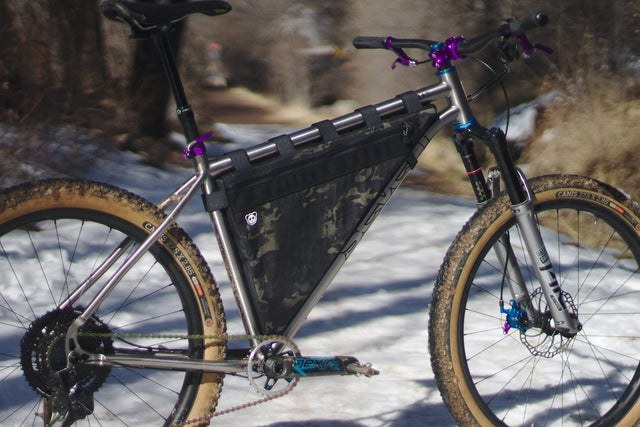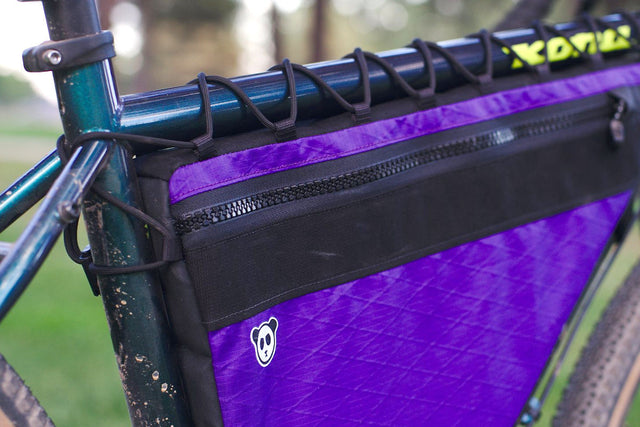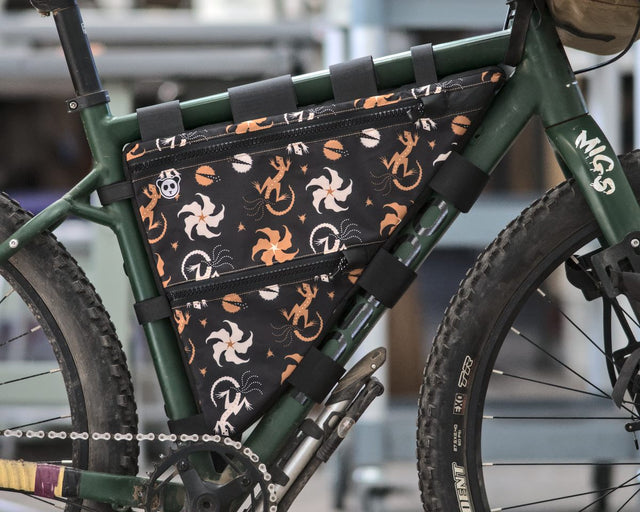 Custom Frame Bag
Customize
Current lead time: 4 weeks
Don't settle for one-size-fits-most! At Rogue Panda we make all of our frame bags to order, to fit YOUR bike like a glove. Just choose from our bikes on file, or send us a photo of your bike with a ruler so we can use our PandaVision technology to design the perfect bag.
Features
Hydration port (included for free in all frame bags)
Padding on all frame contact points
Each frame bag includes protective tape to apply to your bike frame
Recycled fabric used whenever possible (all frame contact points and most side fabric options)
Specs
The effective bag width of our frame bags is about 3.5 inches near the edges, expanding to 4-5" width in the middle depending on size of the bag. The technically actual width is 2.5 inches right along the edge, but it will expand immediately in both directions so a 3.5 inch wide object fits well along the edge of the bag.
If you're ordering a larger bag and are concerned about the bag being too wide, the best option is to add the Double Decker feature. This will allow control of the bag width in the middle using the adjustable velcro divider.
Beyond that, we can't give exact specs on this page because each frame bag is made to order. But if you'd like, we can calculate the volume of your bag for you - just shoot us an email.