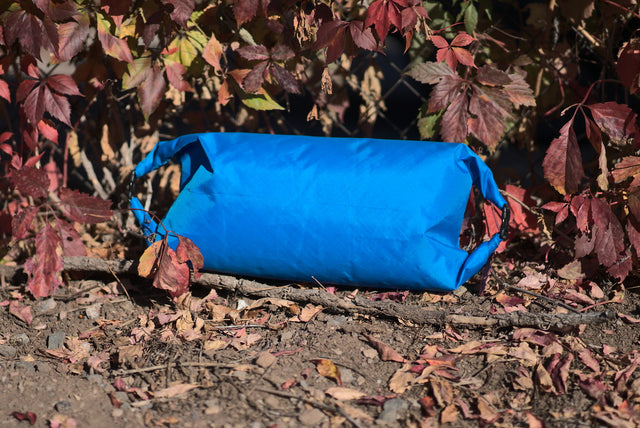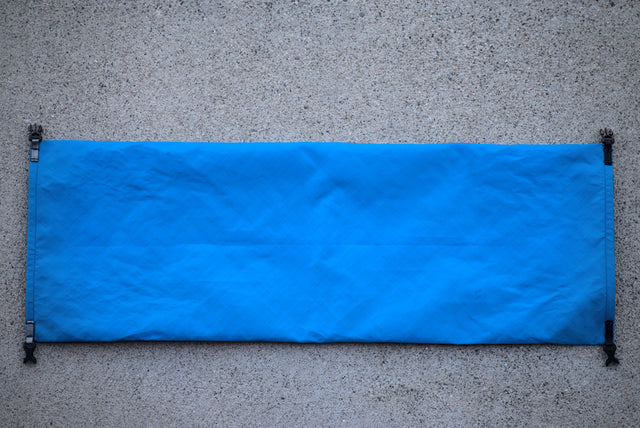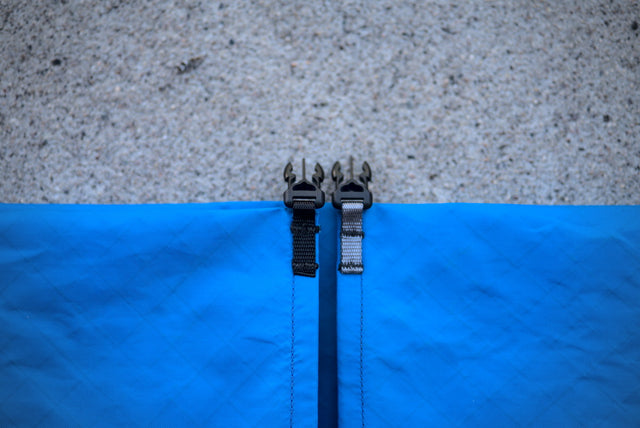 Note: This is a made-to-order product and may take up to 2 weeks to ship.
The Gila Dry Bag is the perfect companion to your Canelo Handlebar Harness (or any other handlebar harness for that matter). It's perfect for carrying lightweight items - stuff your sleeping bag, tent, or bag of cotton candy in there for your next bikepacking trip!

The Gila is made from Ecopak or Xpac, with seam-taped construction. In our testing they have proven waterproof against rain, but they are not designed to protect against submersion.
The Gila dry bag comes in three sizes - Small, Medium and Large. The Large is not recommended for most bikes with suspension forks because of it's diameter.
Due to limitations of our printing equipment, the Gila is only available in solid colors and Multicam fabrics at this time.
Design Features:
HDPE stiffeners in hems for easy rolling
Contrast webbing on one side (so you can remember where you stuffed your rain jacket when a torrential downpour starts...)

Water-resistant seam-taped construction
 Specs
| | | | |
| --- | --- | --- | --- |
| Size | Small | Medium | Large |
| Volume | 12 liters | 16 liters | 20 liters |
| Diameter | 6.5"/16.5cm | 7.5"/19cm | 8.5"/21.5cm |
| Length (stuffed with 3 rolls on each end) | 22"/56cm | 22"/56cm | 22"/56cm |
| Length (flat, unrolled) | 33"/84cm | 33"/84cm | 33"/84cm |
| Volume (full-size Snickers) | Too many to count... if you do fill yours with Snickers, let us know! | | |
| Weight | 5 oz/140g | 5.7 oz/160g | 6.4 oz/180g |


Behind the Name

All of our bags are named after sections of the Arizona Trail, which runs within a mile of our workshop in Flagstaff.

The Gila River Canyons passage of the AZT consists of winding singletrack that follows the Gila River, passing through lush riparian areas and thick saguaro forests.