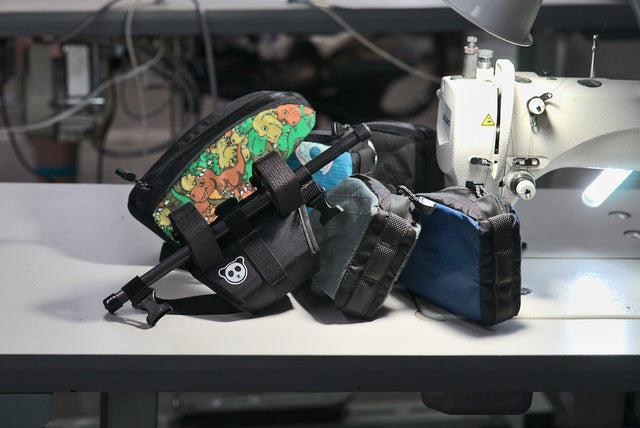 This page is your chance to get a rock solid bag at the price of a "possibly ugly" rock solid bag! All of these bags are structurally sound, but either have aesthetic problems, are old prototypes, or were abandoned orders.
Some examples of what might be wrong with these bags are: slightly misaligned parts, wavy stitches, fabric imperfections, out-of-date designs, missing or misaligned logos, grain of fabric going the wrong way, backward zippers, etc....
Although there won't be any photos or descriptions of individual bags, the price will reflect what's wrong with each one. If a bag is close to full price, there might not be anything wrong with it, it might just be an abandoned order! If the listing is much lower than full price, there is likely a noticeable issue, but not one that will affect its function.