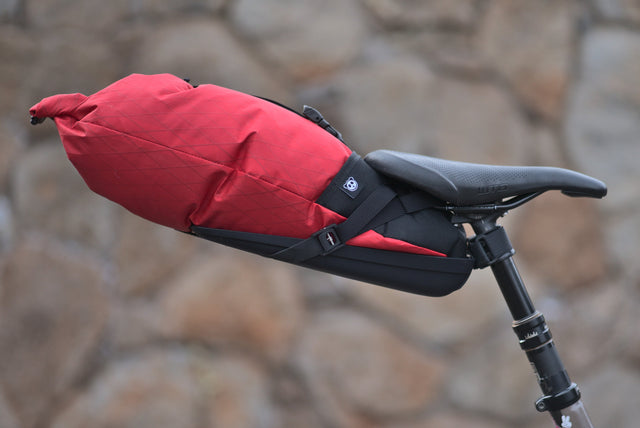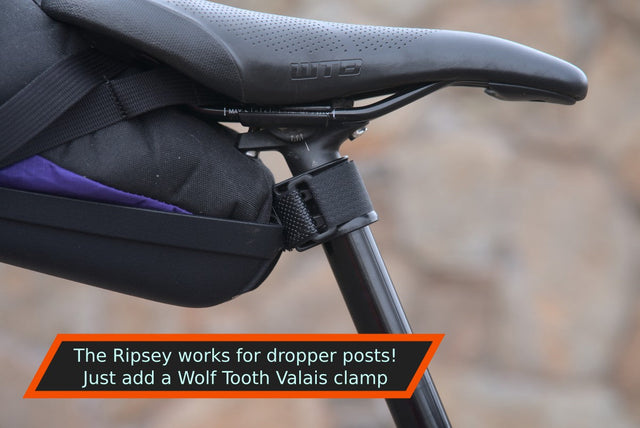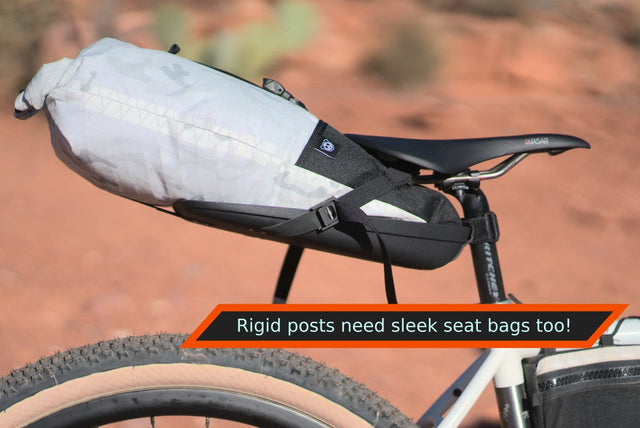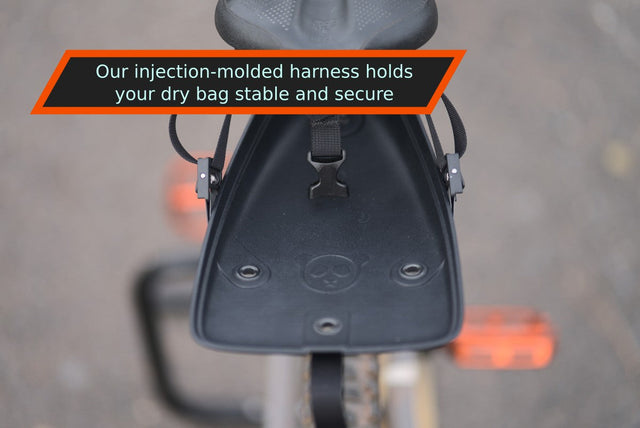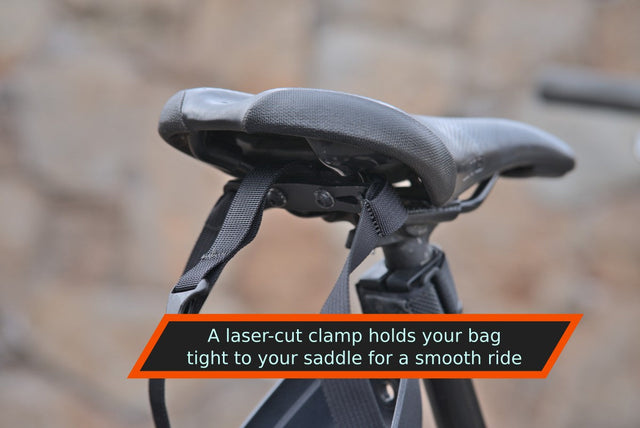 The Ripsey is the best thing that's happened to seat bags since bees got knees! We've taken what we've learned from years of prototyping to make a harness-and-dry-bag system that has amazing tire clearance and a rock-solid design. It's perfect for those with short legs and tight tire clearance, those with dropper posts, or anyone who just wants a stable bag that's lightweight and easy to use.
Current lead time: 1-2 weeks.
All-new technology
We're moving beyond the era of sewn seat bags with plastic sheets stuffed in them - instead the Ripsey has an injection-molded harness and an aluminum saddle clamp, making it more stable than your grandma's fruitcake. We've rounded out the design with Austere Manufacturing CNC-machined buckles, and an included dry bag (made-to-order at Rogue Panda HQ).
Best-in-class tire clearance
Wanna run your full sus 29er bikepacking? Or do you just have short legs? Either way, we hear ya. The new Ripsey has a minimum tire clearance of just 3 inches, to fit on almost any bike, and the harness can withstand the occasional tire hit if you're running a full squish rig that doesn't have quite enough clearance. If you have extremely tight clearance (i.e. XS full-sus bikes), you can order the optional skid plate, which is replaceable if needed.


Specs
| | |
| --- | --- |
| Volume | 8 Liters |
| Minimum Tire Clearance | 3" at half capacity, 4" at full capacity |
| Weight | 13oz with dry bag |
| Load Capacity | 6 lbs/3kg. |
Behind the Name
All of our bags are named after sections of the Arizona Trail, which runs within a mile of our workshop in Flagstaff.
The Ripsey is named after Ripsey Ridge, a section of singletrack on the AZT that's been called the best ridgeline ride in Arizona.